| | |
| --- | --- |
| | DAILY CALENDAR |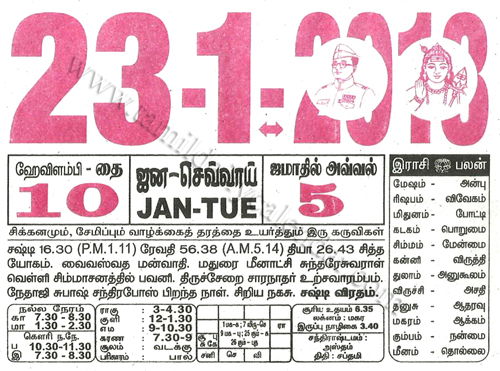 More Daily Calendar Options
| | |
| --- | --- |
| | KIDS LEARNING CENTER |

| | |
| --- | --- |
| | REFER A FRIEND |
Fill the form below to send an
e-mail to a friend to let them know
about the nagarathargateway.com website.
This page lists all the 76 nagarathar native places. If you know any detail about a native place (click Nerkuppai in the list below for an example) please click "Add fact/note about native place" on the top of this page. Before you submit the detail, please make sure it doesn't get repeated again. Native place notes have to be approved by the admin to appear here.
A. Muthuppattinam (Attangudi)
The tiles are called Attangudi tiles as well as flower tiles.they are exported also.It is cottage industry product.Now there are about 20 small units manufacturing this tile.Attangudi is also commercial centre for old wooden parts dismantled from chettinad houses. There are shops (20) manufacturing furnitures cabinets and doors.there are shops dealing in wood carvings also.A heritage chettinad house called BIG HOUSE attracts cine shootings and tourists.It has appeared in good number of f ilms
Submitted By Nachiappan on Dec 31, 09
Athangudi is famous for exclusive hand-made floor tiles.
Submitted By M.Kanagasabai on Sep 9, 09
A. Siruvayal(Aranmanai)
It is a historical fact to name the small hamlets and villages as vayal meaning paddy field. Following this some of the villages are called vayals e.g. PUDUVAYAL. SIRUVAYAL etc.
And that is how Siruvayal was framed. To distinguish it from the other Siruvayal Oyyak Kondaan Siruvayal this village was called Aranmanai Siruvayal. (A.Siruvayal) meaning small paddy field adjoining to a palace (aranmanai) meaning again the palatial houses. In a nut shell the name means ' A hamlet of palatial houses surrounded by paddy fields'.
Submitted By Prof.KN.Chitsabesan on Sep 9, 09
A. Thekkur(Aathikkadu)
Sri Visalakshi Kalasalai Higher secondary school was founded on 10/07/1947 by Kalaithanthai karumuthu Thiagarajar chettiar of this village and new school building was opened on 15/04/1959 by Prime minister of India, Pandit Jawaharlal Nehru.
Submitted By Muru.periyakaruppan on Oct 9, 09
Aathikadu must have been derived from the word athi+kaadu meaning a wood with athi trees. Therkkur meaning southern town has become Thekkur. It is situated about 10 kms from Thiruppathur in between Kandavarayanpatti and Nerkuppai. It is birth palce of Karumuthu Thiagaraja Chettiar the great Industriliast and Philanthropist who was called fondly as 'kalaithanthanthi'. He has established the Thigarajar Educational Institutions. He was also called the Textile King of South India. A great lover of Tamil and Saivisim.
Submitted By Prof.Kana.Chitsabesan on Sep 12, 09
Aavinippatti
Alavakkottai
abarna nallur is another name of aalavakkottai
Submitted By chokkalingam on Jul 27, 16
During 17th century, when Kavi Chakravarthy Kambar was travelling from Chola kingdom to Pandiya kingdom, he took rest for a while near the waving Alavai Kanmai. He was hungry. At that time, Palms fruit fell into the water-body. He ate them and also experienced with Palm fruits' good taste. He greeted the fort like houses in the village as Alaivai Kottai. (Fort with roaming water waves). Later during Sivagangai kingdom rule, since the kingdom's jewel storage treasury boxes were in the village, it was called 'Aabarana nallur' and later that too was changed and called as Alavakottai, as of now.
Submitted By Karuppiah.Chidambaram on May 22, 11
Another name of Alavakkottai was Abarana-Nallur.
Submitted By N.Mohan on Apr 7, 10
It must have been ulavaak kottai which became alavaakottai. ulvaa means in Tamil vatraatha- i.e. valam kuraiyaatha kottai meaning finally the fortress which has a rich ever-lasting wealth. The village is near Naattarankottai. Many towns in Chettinad are called with the suffix of Kottai. Dr.Rm. Sundaram MA.Phd. who began his career as Tamil lecturer in Thiagarajar college Madurai who then had his Doctorate from Trivandrum university and who then taught Tamil in Poland and finally retired form Annamalai University belongs to this place.
Submitted By Prof.Kana.Chitsabesan on Sep 10, 09
Amaravathi Puthoor
ஆந்திரமாநிலத்தை சேர்ந்த மன்னர்கள் அமர்பதி, சங்கர்பதி ஆகிய இருவரும், திப்பு சுல்தானிடம் தோற்று தமிழகத்துக்கு இடம் பெயர்ந்து வந்து ஒவ்வொரு பகுதியாக அடைக்கலம் கேட்டு வந்தனர். கடைசியாக ராமநாதபுரம் மன்னர் சேதுபதியிடம் தஞ்சமடைந்தனர். அவர் அவர்களிடம் தற்போதைய அமராவதி மற்றும் சங்கரபதிகளை கொடுத்து அங்கு ஆட்சி செய்யுமாறு பணித்தார்.

அவர்கள் பெயராலேயே அமராவதி, சங்கரபதி உருவாகின. அவர்களால் கட்டப்பட்ட கோட்டை அமராவதிபுதுார், சங்கரபதியில் உள்ளது. ஆங்கிலேயர் படையெடுப்பால் சங்கரபதியில் உள்ளவர்கள் புதுார் பகுதியில் குடியேறினர். இரண்டும் சேர்ந்தே அமராவதிபுதுார் என பெயர் பெற்றது.
Submitted By umayal.P on Mar 6, 17
'amaravathi' is the name of Lord Indra's capital. pudur means new town. It is named after Lord Indra's capital. It is birth place of the great 'vainaagaram' family who did the the renovation of Sri Meenakshi Amman Temple of Madurai single handedly about two hundred years ago at a total cost of almost 18 lakhs Rupees! imagine in those days.
Submitted By Prof.KN.Chitsabesan on Sep 9, 09
Arimalam
Arimalam has rich red soil which is ideal for fruit trees. In those days, Arimalam was very famous for its tasty jackfruit and mongo trees. In fact the name of the place was supposed to have come from it's delicious fruit trees:
Arum Pazham - meaning Arumaiyana pazham or Ariya Pazham (fruit that is delicious and rare)
Submitted By Sadayappan Annamalai on Aug 13, 11
Sivan koil with excellent vahana's and the theppam are delightful to the eyes.The temple has Mahathma Gandhi bommai in it,

mariamman temple, near by pannaiyur kamakshi amman temple, perumal temple , vilangiamman temple are the other temples.
Submitted By A uma on Mar 27, 11
aru-maNam meaning fine smell. the word later on was pronounced as ari+maNam and changed as arimazaham. The village is situated next to Rayavaram. It is the birth place of the child poet -kuzhandaik kavingjar Sellaganapathy. He was adopted to Kandanur
Submitted By Prof.KN.Chitsabesan on Sep 9, 09
Ariyakkudi
The great (late) Radhakrishnan Chettiar who is known for arbitration and the present famous Engineer Nachiappan whose son Sathappan who is famous architect in Singapore belongs to this village. Vairavan koli pullies are majority here.
Submitted By Prof Kana.Chitsabesan on Dec 27, 09
Adhi Sevugan Chettiar of this village built Thiruvenkadamudaiyan Temple here. Holy Sandals of Yemperuman were brought from Tirupati Divya Desam, Idol of Namperumal worshipped by Sri Ramanuja was brought from Tiruarangam (Sri Rangam) Divya Desam and First Agni is said to be brought from Tirumeyyam and Tirukoshtiyur Divya Desams. So devotees belive that, "a visit to this temple and praying Lord Sree Srinivasa Perumal will be parallel to visiting those Divya Desams". Also this temple is considered to be in equal terms with Tirumala as the devotees, unable to go to Tirupati, offer their prayers and offerings here. It is referred as Then Thiruppathi.
Submitted By Muru. Periyakaruppan on Oct 12, 09
ari meaning Lord Vishnu+ Kudi is the short fomr of kudi iruppu meaning dwelling place. It is 'ariyin kudi' meaning the dwelling place of the followers of Ari- Hari- Lord Vishnu. There are very few villages-almost nil in Chettinad which have main temple for Vishnu. But Ariyakkudi has only a very big old temple for Lord Vishnu.
Submitted By Prof.KN.Chitsabesan on Sep 9, 09
Attangudi
இங்குதான் தண்டபாணி தேசிகருக்கு ராஜா ஸர்அண்ணாமலை செட்டியார் அவர்கள் இசையரசு என்ற பட்டத்தை அளித் தார்கள்
Submitted By kumarappan.km.s(palavangudi) on Feb 17, 14
Chokkalingam Pudur
வெகுதானிய ஆண்டு வைகாசி மாதம் 19 ம் நாள் [1.6.1938]புதன்கிழமை மாலை 5.45 மணிக்கு கானாடுகாத்தான் எலெக்ட்ரிக் சப்ளை திரு c v ct v வெங்கடாசலம் செட்டியார் அவர்களால் தொடங்கி வைக்கப் பெற்றது
Submitted By palavankudi km.s.kumarappan on Jul 23, 14
Chokkalingam means Lord Siva by the form lingam. we, the saivites worship him. This village is also named after the Lingam
Submitted By Prof.Kana.Chitsabesan on Sep 10, 09
Chokkanathapuram
It is near Kallal (Via Sembanur) in Paganeri road. There is an ancient lord Siva temple with a mutt.
Submitted By Muthualagappan.C on Dec 21, 12
Devakottai
வருடா வருடம் குன்ற்க்குடியினின்று பழனிக்கு வழித்துணையாக வரும் நவரத்தின வேல் மாசி மாதம் மக நக்ஷத்திரத்தில் இங்கு கொண்டு வரப்பெற்று அபிஷேக ஆராதனைகள் நிகழ்த்தி 16 மூட்டை அரிசி வடிக்கப்பெற்று அன்னதானம் சிறப்பாக நடைபெற்று வருகிறது .
Submitted By kumarappan km s[palavangudi] on Feb 21, 16
Mahathma Gandhi visited Devakottai twice.
Submitted By R.VENKETESH on Feb 8, 15
Mr KR.Petha Perumal @ KR.P.Perumal M.A B.Com., Barrister-At-Law (Londoan) Advocates & Solicitors Malaysia
Kalluppattiar Vagai, Devakottai

Mr KR P Perumal hails from Devakottai.
He contributed as Speaker for the British Broadcasting Corporation (B.B.C) Tamil Service.
Submitted By KR P Raman on Mar 18, 12
Famous Neurology Doctor Dr.L.sankaranarayanan belongs to this town
Submitted By R.PETHAPERUMAL on Dec 12, 11
Two famous leagl professionals hail from Devakottai. One Justice AR. Lakshmanan a supreme court Justice and was a Law Commission Chairman and another one in USA, Hari Sevugan ( Grandson of Vallal Meyyappa Chettiar) Senior spokes person for United States President Barock Obama.
Submitted By Anand Thiyagarajan on Dec 8, 10
the first i a s officer who served three prime ministers is sri s s meenakshi sundaram, brother of sri so so mee sundaram
Submitted By pl subramanian on Sep 2, 10
One of the noted philanthropists of chettinad O.Rm. M. Sp. Sv. Meyyappa chettiar, hailed from Devakottai. He was a Director of Indian Overseas Bank, Travancore Rayons amongst other companies.
His life was committed to Saivam and Tamil. He enabled many people of our clan to perform siva pooja daily he also aided many Tamil scholars of his time financially. Thirvayyaru Panchantheeswarar temple thiruppani was commenced by his father just then he passed away and the same was completed by Meyyappa chettiar at a very young age. He was affectionately called "Vallal Mena" by the nagarathars of chettinad. He passed away at the age of 58. His younger brother Annamalai Chettiar is the founder of Sri Sevugan Annamalai College, Devakottai.
Submitted By R. Sendhil on Aug 24, 10
Mr. Lena Tamilvanan , journalist and editor of Tamil weekly "Kalkandu" belongs to this village
Submitted By Muru.periyakaruppan on Sep 26, 09
Many families renovated many temples. At present it has great Tamil scholars like Dr.Supa Annamalai. Prof.KN.Chitsabesan, Porkizhi kavingarkal like Aru.Somasundaram, So.So.Mee.Sundaram. The great patriot Chinna Annamalai was the son of this soil. Tamilvaanan the great journalist also was born in this town. The Nagarthar Higher Secondary School has a rare distinction of producing 5 high Court Judges. Dr. Justice Ar.Lakshmanan former judge Supreme Couirt Of India present Chairman Law Commission of India is the worthy son of this soil. A special mention is to be made that in the hitosry of judiciary that Dr.Just.ARL was first Nagarathar to become the High Court judge and again rose to the position of Supreme Court judge Of India.
Submitted By Prof.Kana.Chitsabesan on Sep 11, 09
Eminent tamil scholar KN. Chitsabesan is from Devakottai. He is also called Nagaichuvai Imayam, because of his humorous speech.
Submitted By Muru.Periyakaruppan on Sep 10, 09
Devakottai has nearly 5000 pullis belonging to 8 kovils out of 9 nagara kovils. There are 40 vagais.
The areas are identified by the oorani which also has aTemple.
1) Sivan kovil Oorani (Sivan kovil)
2) Karutha oorani (Pillaiyar Kovil)
3) Vellaiyan oorani (Vinayagar Kovil)
4) Tinnanchetty oorani (Vinayagar kovil)
5) Cellappaiya oorani (Kailasa Nathar Kovil)
6) Silambani oorani ( Silambani vinayagar kovil)
7) Ammaichu oorani (Krishnan Kovil)
8) Iraviseri oorani (Mummudi nathar kovil)
9) Pudur oorani (pillaiyar kovil)
Kandar Shasti Vizha since 1945 is one the very famous festival celebrated for 10 daysa from Deepavali every year and a stage for upcomming artists speakers
more details can be had from the website
www.devakottainagarathar.com
Submitted By Devakottai Somle on Sep 9, 09
Devakottai is the last Chettinad town in the southern tip of Tamilnadu.
Submitted By Prof.KN.Chitsabesan on Sep 9, 09
The name Devikottai derived from - Devi is the goddess and kottai is fort (in tamil). Devikottai in course of time became Devakottai.
Submitted By Muru. Periyakaruppan on Sep 2, 09
K. Alagapuri (Kollangudi)
K. Alagapuri (Kottaiyur)
K. Lakshmipuram(Kothamangalam)
Kaanadu Kathan
1934 அக்டோபரில், திருச்சிராப்பள்ளி டவுன் ஹாலில் ஜில்லா கலெக்டர் தர்பார் நடத்தி, திருவாளர் சா.ராம.சித ச.சபாரத்தினம் செட்டியார் அவர்கட்கு "திவான் பகதூர் விருதை வைசிராயின் சார்பாக வழங்கி பாராட்டினார்கள்.
Submitted By kumarappan km.s.palavangudi on Dec 23, 12
It is called as Kanathampatti with great affection by Aachi's. Goddess Soundranayaki in sivan temple is very powerful.
karaimel alagar ayyanar temple, with NATCHATHAL 's idol is a blessing to the village
Submitted By uma A on Mar 27, 11
Rajah Sir Annamalai Chettiar(philanthropist,Industrialist, Aristocract, Banker, Educationalist & patron of arts) was born here. He founded Annamalai University in Chidambaram on 1.1.1929.
Submitted By Muru.Periyakaruppan on Oct 8, 09
It bears an alias name 'Chettinaadu'. kaal means one quarter i.e one fourth. kaathaan means ruler. Probably it attained this name after Raja Sir Annamalai Chettiar who was born here was knighted with the tiltle of Raja. It has obtained also the name of Chettnaadu.

Late Raja Sir Annamalai Chettiar was the founder of Annamalai University in Chidambaram which is considered as one of the premier educational institutions. His illustrious son was late Raja Sir Muthaiah Chettiar and now his son Dr. MAM Ramasamy Chettiar is continuing all the benevolent work started by his grand father and continued by his worth father.
Submitted By Prof.KN.Chitsabesan on Sep 9, 09
Kadiyapatti
இவ்வூரைச்சார்ந்த திரு .தீ.நாச்சியப்பசெட்டியாருக்கு [1841 -1921 ]ஆங்கிலேய அரசால் 1915 ல் ராஜீய தொழில் முறை சங்கத்தின் உறுப்பினராக [FRSA -FELLOW OF THE ROYAL SOCIETY ] பதவி அளிக்கப்பெற்றது .நம்மவர்களில் முதன் முதலாக இப்பட்டம் பெற்றவர் இவரே.இது மதராஸ் கவர்னரால் பரிந்துரைக்கப்பெற்றது
Submitted By KUMARAPPAN.S on Jan 25, 11
Kalayar Mangalam
இங்கிருக்கும் கக்கூர் உடைய அய்யனார் கோயிலில் ஓக்கூர் ,சக்க ந்தி மற்றும் மதகுபட்டிநகரத்தார் வழிபடுகின்றனர் ;சிவகங்கை சமஸ்தானத்துக்கு சொந்தமானதாக இருந்தாலும் நம்மவர்களே நிர்வகிக்கின்றனர் ;இங்கு கிழக்கு பிரகாரத்தில் வில்வ மரத்தில் நாவல் மரமொன்று தோன்றி தாய் மரத்தையே மறைத்து நிற்கின்றது.1945,1985 ல் குடமுழுக்கு நடந்திருக்கிறது.
Submitted By kumarappan.km.s(palavangudi) on Feb 7, 14
kalayar means Lord Siva who has the bull as his oorthi ie vehicle. Note the name of the famopus temple Kaakayaar Koil built by Maruthu Pandiar. So also this small hamlet was named after lord Siva. Prof.Dr.Sethu Narayanan who was the Vice Chanceloor of Annamalai University belongs to this place which is near Nattarsankottai
Submitted By Prof.Kana.Chitsabesan on Sep 11, 09
Kallal
Kalluppatti
In our Native there are Nagara Sivan Kovil , Purumal Kovil and Thamburatti Amman Kovil.
Sivan Name :KAILASANATHAR
Ammbal Name ; NITHYAKALYANI. We have one School Up to 8th Std.in the Name of MEYYAPPA SCHOOL.
Submitted By Swaminathan on Apr 26, 12
It is 8 kms from Karaikudi
Submitted By SWAMINATHAN GANESAN on Sep 24, 09
Kandanoor
Must have been kanthan+oor meaning the town of Lord Muruga. or it must have obtained the name of the chieftain called Kandan. This has a beautiful temple and a famous High School. This is the birth place of the famous minister P.Chidambaram and his elder brother Lakshmanan who is the founder of Ilakkiya Chinthanai. Home town of the Children's Poet Sellaganapathy. The famous writer late Aru Ramanathan also belongs to this beautiful place.
Submitted By Prof.Kana.Chitsabesan on Sep 11, 09
Kandaramanikkam
kan +thira+ manickam. Open your graceful eyes on me. There is a Meenakshi Amman Temple by the name Manicka Nachi Amman. The famous sons of the soil are: L.Alagu Sundaram Chettiar and his brother L.Narayanan Chettiar, the late SPM Chettair and his famous son plastic surgeon belong to this place. It is situated about 5 Kms from Thuruppathur. The chithrai Thiruvizha and following jallikattu are famous.
Submitted By Prof.Kana.Chitsabesan on Sep 11, 09
Kandavarayan Patti
THONDAR ARUNACHALAM chettiar, from Kandavarayan patti, was one of the freedom fighters of our nation, He was the first and foremost president of kandavarayan patti and he brought many facilities here as bank , street lights and police Station. He donated land for oorani and also built one small pilliyar kovil .
Submitted By SIRU THONDAR N.ARUNACHALAN on Aug 30, 13
Karaikudi
The late Vaisu Shanmugam Chettiar was born here. Bharathiaar has sung on him as 'Chettimakkal Kulavilaku',
Submitted By Chidambaram on Apr 27, 12
The real fact is Karaikudi is Originally known as OmKarakudi, Om means Pranavam mantra, Karai is a Kind of string plant used for Devotional rits, Still you can notice that the Thear (Charriot) of Kopudaiyanayagi is made out of this plant.
Submitted By Meiyappan RM on Sep 29, 09
Karaikudi got its name because the area was famous for the type of houses built with limestone called karaiveedu.
Submitted By Muru. Periyakaruppan on Sep 2, 09
Karungulam
all about temple of Sree ParamNachia
Submitted By P. Rani on Jul 10, 10
The famous Ranganthan Chettiar who was a loyal manager of Raja Sir's family belongs to this place
Submitted By Prof.Kana.Chitsabesan on Sep 11, 09
Karungulam meaning a black tank(lake). Probably the village was named because it had a tank-lake in the black soil. There is another small village called Sengulam meaning a place with a tank in red soil
Submitted By Prof.KN.Chitsabesan on Sep 9, 09
Kila Poongudi
sivankovil famous for uthiradachthiram.
Submitted By chidambaram. st.n.sp. on Jun 21, 13
Kilachival Patti
Meenakshi Sundareswarar Temple is here. It looks like Madurai Meenakshi Temple. Because of this , this place is called " SIRUMADURAI" in olden days. PADUVAR MUTHAPPAR KOTTAM is here.
Submitted By Ganapathy on Sep 27, 12
Birth Place of Padduvar Muthappar
Submitted By C. Kathiresan on Oct 7, 09
Konapattu
திரு பி எல் எஸ் மணி என்ற பழ சுப்பிரமணியன் செட்டியார் (கோயில் செட்டியார் வீடு) அவர்களின் முயற்சியால் 1970 ல் நியூ யார்க் தமிழ் சங்கம் துவங்கப்பெற்றது
Submitted By kumarappan km s on Apr 8, 17
நகரத்தார்களில் பெரு மதிப்பு பெற்றவரான திருவெ ண்காடராகிய பட்டினத்தார் அவர்களின் வாழ்க்கையை சித்த ரிக்கும் சிற்பங்கள் இங்கு சிவன் கோயிலில் இருப்பது சிறப்பு.
Submitted By kumarappan km.s on Apr 7, 14
Koppanapatti
Maximum Nagarathars of Koppanapatty belong Iraniyur Kovil.Konnaiyur Muthumari Amman kovil is famous here and poochoridhal is a grand celebration.
Muthu vinayagar and Subbaih kovil veedu are other temples
subbaih kovil vedu celebrates the karthigai of every month by annadhanam to entire people of the village.
Submitted By KM.Subramanian on Oct 30, 12
The school name Kalaimagal kaloori for girls especially found by Mr.A.Meiyappa chettiar of Koppanapati in 1935, has a very famous poochorithal thirvilzha for the goddess muthumariamman kovil.
Submitted By Karthikeyan S on Sep 17, 09
it must have been Konapatti refer the name Koppanaapatti, Patti meaning small place. Konar+ Patti meaning dwelling place of konar meaning the yadavas the people rearing the cattle. It has a school exclusively for girls called kalaimagal kalloori.
Submitted By Prof.Kana.Chitsabesan on Sep 11, 09
Kothamangalam
There are two Sivan kovils one on easternside & the other on the western side & in between Amman kovil is situated.There may be one or two more places which may have two Sivan kovils.This is one of the speciality of Kothamangalam.
Submitted By AR.PALANIAPPAN on Sep 23, 09
kothai means generally lady specially Andaal the famous lady bakthai of Lord Vishnu. Till quite recently women were named kothai in nagarathar families.
It must have been 'kothai+ mangalam' meaning town of Kothai. It is situated near Kadiyaapatti in between Lakshmipuram and Kadiyaapatti . It is known for very big palatial houses. One cannot miss the adjoining three such houses interlinked with one another.
Submitted By Prof.KN.Chitsabesan on Sep 9, 09
Kottaiyur
the famous chettinad map was prepared by mr.al.arunachalam chettiar in the late 60s.
Submitted By kumarappan.s on Dec 13, 10
Kulipirai
IN OLDEN DAYS THIS PLACE BELONGS TO PANDIYA'S.ONCE WHILE GOING AROUND PANDIYA QUEENS JEWEL NAMED PIRAI HAVE BEEN LOST IN THIS PLACE AND IT HAD BEEN GOT BACK IN THE SAME PLACE. SO THIS PLACE GOT THE NAME 'KULIPIRAI".
Submitted By L.VALLIAPPAN on Dec 6, 09
Kuruvikkondan Patti
This village nagarathars brought one Guru to educate themselves. So Kuruvikkondanpatti gets its name from Guru + Kondan (bring) + Patti (village).
Submitted By Muru. Periyakaruppan on Sep 2, 09
Madagu Patti
Details about Nagara sivan kovil :
meenakshi Sundareswarar Kovil was built in 14/06/1922 by Nagarathars;

First kumbabishegam was performed on 08/02/1935 and then 02/11/1979,16/07/1995 & 06/06/2008

temple area : 9600 sq.ft
Submitted By AR.Subramanian on Jan 13, 11
Total Nagarathar Pulligal : 188
Ilayathangudi (Perasandur) ,,,,, 88
Ilayathangudi (Kalanivasal) ,,,,, 4
Mathur (Karuppur) ,,,,, 48
Mathur (Uraiyur ) ,,,,, 4
Mathur (Arumbakkur ) ,,,,,, 12
Vairavan Kovil(Periyavaguppu),,, 32
Submitted By AR.Subramanian on Dec 16, 09
Madagupatti is also known as Chokkalingapuram - Madagupatti and it is located between Thiruppathur and Sivagangai.
Sevvai Pongal function is conducted every year in Tamil month of Chithirai for Thaduthaalai Kaali Amman.
Submitted By AR.Subramanian on Dec 16, 09
Mahibalan Patti
THE WORLD FAMOUS PANDIT "MAHA MAHABOTHIYA PANDHITHAMANI SHREE KATHIRESAN CHETTIAR'S BIRTH PLACE.
Submitted By R PL RAMANATHAN on Sep 9, 09
"Yaathum oore yaavarum kelir" (that means all the world is our home and the world people are all inter-related)... the famous poem was written by poet Kanian Poonkunranar, was born in Mahibalanpatti.
Submitted By muru.periyakaruppan on Sep 8, 09
Managiri
Melaisivapuri
Birthplace of renowned Tamil scholar Dr.V.Sp.Manickam Avargal - Formar Vice Chancellor of Madurai Kamaraj University, Dean of Indian Languages, Principal of Alagappa College Karaikkudi and Professor at Annamalai University.
Submitted By Nellikkani Alagappan on Feb 7, 16
This college as told was formerly a tamil
literature college but now stands shifted
to Ganesar Arts and Science College administed by the Sanmarga sabai family
members presently by Mr.S.Singaram Chettiar who owns a mill The Anjaneya
Spinning & Weaving mill at Kappalur, Madurai. Moreover Melaisivapuri was named instead of mealaisivalpatti since
already keelasivalpatti is there and also
at the sivan koil as in Madurai Godess
Meenakshi blesses first and then God Chokkanathar. The Avani moola festival is
also celebrated by the locals as in Madurai
for 10 days and during these days the people of the village do not conduct their
marriage celebrations due to God's celebrations should not be interuppted.
Submitted By VALLIAPPAN S on Jun 17, 10
This named as Melasivapuri to distinguish it from Kizhasivapuri. It means westsivapuri. It is a seat of Tamil learning with its Ganesar Senthamizh Kalloori which was founded by the benovelent local nagarathar family induced by Pandithamani Kathesa Chettiar.
Submitted By Prof.Kana.Chitsabesan on Sep 12, 09
Mithilaippatti
இங்கு குழந்தைக் கவிராயர் இல்லத்தில் இருந்த சரசுவதி மஹாலில் ஏட்டுப் பிரதிகள் பல பாதுகாக்கப் பெற்றிருந்ததை அறிந்த டாக்டர் உ .வே .சா அவர்கள் அங்கு சென்று ஆய்வு மேற்கொண்ட சமயத்தில் தான் மணிமேகலை காப்பியம் கிடைக்கப் பெற்றது.
Submitted By kumarppan km.s on Mar 14, 17
Nachandu Patti
The original name of this resourceful village was Thirumalai Samuthiram. Later there was a fort constructed in a place named Thirumayam located 13kms from Nachandupatti. This was constructed by King Kattaboman for his brother oomathurai. To assist in the construction of strong periphery to the fort, Lime mortar (named sandhu in Tamil) with egg albumen (white part of egg) was prepared and sent to Thirumayam. So the place that produced good construction materials i.e sandhu was called nar- sandhu-patti (good- mortar-village). Over a period time it has been changed in its pronunciation to Nachandupatti.
Submitted By Nagasubramaniam on Jun 26, 12
This our Nachandupatti Nagarathar Blogspot link
www.nachandupattinagarathars.blogspot.com/
This is the Nachandupatti Nagarathars Facebook linksFB Group Linkwww.facebook.com/groups/167854963252983/

FB Like Page Link
www.facebook.com/pages/Nachandupatti-Nagarathar/172499362787744

These Nachandupatti Nagarathars links are maintained S.Karthick (a) Periyakaruppan (Nachandupatti)

I am the website admin & website designer of Adaikkammai Appathal website also for more details log on to www.adaikkammaiappathal.com send you feedback & comments about website to this mailid adaikkammaiappathal@gmail.com

Thanks & RegardsS.Karthick (a) Periyakaruppan (Nacahndupatti)
Submitted By S.karthick (a) Periyakaruppan on Dec 8, 11
A new website for Nachandupatti Nagarathar for more details log on to www.nachandupattinagarathars.blogspot.com
Submitted By S.karthick (a) Periyakaruppan on Jan 7, 11
Nachandupatti in Pudukkottai District is located 69 km from Tiruchirapalli, 73 km from Thanjavur. This small village is dotted with houses built about 100 to 200 years ago, which are renowned for their architectural simplicity.

Nachandupatti Pin Code: 622404
Nachandupatti STD Code: 04333

Near this village is a small hill temple called Malaikoil (literally means hill temple). The temple is two-storied in structure, with the base dedicated to Lord Shiva and the top floor to Lord Muruga. Thaipusam is an important festival celebrated here which attracts a large number of devotees.
Submitted By S.karthick (a) Periyakaruppan on Dec 22, 10
Nagarathar Website for Padaippu Veedu.

The Official website of Sri Adaikkammai Appathal Padaippu veedu 10 uoor iluppakkudi pangaligal, Nachandupatti, Virachilai, V.Lakshmipuram, Nemathanpatti, Venthanpatti, Kuruvikondapatti, Pudupatti, Ramachandirapuram, Panayapatti, Pallathur.

Fore more details Log on www.adaikkammaiappathal.com
Submitted By S.karthick (a) Periyakaruppan on Dec 13, 10
Nachiapuram
PL.KN. Nachiappa Chettiar was a famous person from this village who had businesses in Singapore and Malaya.

Many of the chettiars of the village are connected with singapore and it has the fame of being called 'kutti Singapore'. Most of the pullis from this village are f rom pilliyar patti kovil.
Submitted By Nachiappa on Dec 24, 10
Location: About 8 - 10 Km from Karaikudi/Thiruppathur.

Pin Code: 630207
STD: 04577

Elementary School: Jeyamkonda Vinayagar Elementary School
High School: Jeyamkonda Vinayagar High School

Temples:
Arulmigu Sri Nachiaramman Temple
Sri KaattuNachi Amman Temple
Sivan Temple

http://en.wikipedia.org/wiki/Nachiapuram
www.nachiapuram.com
Submitted By Manickam Manickam on Feb 1, 10
Nachiapuram is situated between Karaikudi and Tiruppattur. It has a beautiful temple surrounded by rich fields. It is the birth place of the famous JP Shunmugam Chettiar who lived in Singapore. He was honoured with the title of JP (Justice of Peace) by the Singapore government. He was very helpful for Tamil people in those days working along with Tamizhavel Ko.Sarangapani. one of his sons is Dr.Vairavan who is a practicing doctor in Singapore
Submitted By Prof.Kana.Chitsabesan on Sep 10, 09
The name Nachiapuram, arrived from the Goddess Nachiar Amman, that protects the people of the village.
Submitted By Kamala Valliappan on Sep 2, 09
Natarajapuram
Ramaswamy chettiar higher secondary school has been established 5 decades ago by Murugappa chettiar group.It was opened by Muthuramalinga Thevar.Molagaichamy Madam is very famous at our place.Recently renovated and regular pooja and yearly gurupooja festival being conducted by Nagarathar
Submitted By suba palaniappan on Jan 14, 11
Nattarasankottai
It is the first place where of settlement of the Nagarathars.
Submitted By Niveditha Kannan on May 26, 15
Prpbably it derived the name form one of the chieftons who comtrolled the place. The famous Kannaathaal Koil beleived to be the one for Kannaki, of Chilappathikaram is here. One more greatness is that the grave of the great Tamil poet Kamban is here. A family is called in his name kamban Chettaiar family
Submitted By Prof.Kana.Chitsabesan on Sep 11, 09
Nemathanpatti
Nemathanpatti initially called as Nemuthupatti and over a period of time it is called as Nemathanpatti .It is part of the 75 nagarthar villages .It is in sivagangai district and distance is around 15 kms from Karaikudi and it is in the highways of Karaikudi to Pudukottai/ Trichy 5 kms before Thirumayam.There are totally 334 pullis .(Ilayatrankudi kovil - 35 pullikal , Vayeravan Kovil - 108 pullikal,Illupakudi kovil - 73 pullikal,Mathur kovil - 32 pullikal,irani kovil - 86 pullikal ).
Every year during Chitrai month 2 nd monday Ponalagi amman thirivila will be cleberated for 10 days were nagarthar, nattar,urar and others will jon and celeberate the Thiruvila in a big way.
Submitted By PL.Muthaiah on Dec 18, 10
Nerkuppai
The name is so called because it is said(heard from grandparents) that long ago the grain production was enormous here and the main waste (kuppai) was from husk(Nel).
The authenticity of the reasoning is unknown ,but that is what We hear from old people.
Submitted By Sivanand on Jun 30, 11
Nagarathar famous Nerkuppai Kattalai Kavadi is dedicated to Pazhani Murugan every year. It has more than 400 years record of Lord Murgan Worship and Annathanam at Pazhani.
Submitted By panayappan on Sep 16, 09
More facts about Nerkuppai

Location - 7 kms from Ponnamaravathi
Pincode - 630405
STD Code - 04577

Schools:
Sathappa Govt. Higher Secondary School

Eminent Personalities:

1. Rama.Periyakaruppan (Tamilannal) Noted tamil Scholar
2. L.P.KR. Ramanathan Chettiar (Former Annamalai University VC)
3. Somaley (Tamil Scholar)

Bank
Indian Bank
Address: 14-A, Raja Veethi, Nerkuppai, Sivaganga Dist.
Phone - 04577 245129
Working Hours : 10.00AM To 04.00PM
Sunday Holiday

Library
Govt Library

Police Station - located on Nerkuppai/Venthanpatti road
Submitted By Muru.Periyakaruppan on Sep 7, 09
The Nagara Kovil of Nerkuppai is Subbiah Kovil alias Subramania Swamy temple, built by Nagarathars in 1905. The Maheswara pooja is performed once in 7 years. The total pulligal :
Iraniyur- 236
Pillayarpatti - 26
I layatrangudi Kazhanivasal - 88
Okkur - 12
Kingkinikoorudaiyar - 131
Pattinasamiyar - 30
Nemam - 112
Sorakkudi - 50
Mathur - 10
Vairavanpatti - 11
Total Pulligal - 706
Submitted By M.Vasu on Sep 2, 09
A Nagara Madam was built in 1940 by MR.PL.M.MR Murugappa Chettiar and is now being maintaind by Nerkuppai Nagarathar Sangam. Pen Azhaippu will take place from here on wedding day .
Submitted By M.Arunasalam on Sep 2, 09
The Pariyamarutheesar temple ( Here Lord Shiva is natural deity - suyambu ) of Pariyamaruthapatti (One of the 96 nagarathar villages ) was built by MR. PL family , is very close to Nerkuppai
Submitted By M.Muthuraman on Sep 2, 09
Okkur
Birth Place of OKKUR Masathiar . She was an ancient Tamil poet , wrote poems in Purananooru ( an ancient Tamil Literature).
Okkur is 7 kms from Sivagangai
Submitted By Palaniappan on Sep 26, 09
P. Alagapuri(Pillamangalam)
ஆத்தங்குடியைச்சார்ந்த ராம .கா.அரு. அருணா சலம்செட்டியார் அவர்கள் கோவிலூர் மடாலயத்தில் துறவறம் பெற்றவர்கள்.அவர்கள் சிவனடி சேர்ந்ததும் பில்லமங்கலத்தில்சமாதி வைக்கப்பெற்று ஆண்டுதோறும் ஆனிமாதம் கார்த்திகை நக்ஷத்திரத்தில் குருபூஜை விழா மிகவும் விமரிசையாக அவர்கள் வழித்தோன்றல்களால் நடத்தப்பெறுகின்றது
Submitted By kumarappan.km.s on Jun 27, 11
The great Paaduvaar Muthappa Chettiar was born here and his memorial-Paaduvaar Muthappa Kottam-is in the adjacent Kilasivalpatti. He belongs Nemam Kovil.
Submitted By KT. Chidambaram on Oct 12, 09
The first male child born here is named as ALAGAPPAN and the female child as ALAGAMMAI.
Submitted By KT. Chidambaram on Oct 6, 09
P. Puduppatti (Ponnamaravathi)
Paganeri
தமிழகத்திலேயே மிக சிறந்த பதிப்பகம் ஆனசைவ சித்தாந்த நூல் பதிப்புகழகத்தை தோற்று விததவர்களில் ஒருவரான மு..காசி விஸ்வநாதன் செட்டியார் இவ்வூரினரே .இங்கு 3000ஆங்கில நூல்களும் 9000 தமிழ் நூல்களும் அடங்கிய பெரிய நூலகம் உள்ளது.
Submitted By kumarappan km.s[palavangudi] on Apr 7, 14
Super Star Rajini Film "Murattukaalai" shoot at Paganeri Pulvanayagi Amman Temple. sevvaipongal is celebrated by Nagarathars .
Submitted By Saravanan.V on Feb 18, 13
Palavangudi
Sri sengamala nayagi amman koil and visvanathar sivan kovil, sri karaimel alagar Ayyanar kovil para nachi amman kovil. These are all attractive
Submitted By chelliah kumarappan on Jun 1, 15
25 .6 .2007
3 6 1990
23 5 1975
20 8 1958
தேதிகளில் பலவான்குடிசிவாலய கும்பாபிஷேகப்பெருஞ்சாந்தி விமரிசையாக நடைபெற்றது..
Submitted By kumarappan.s on May 9, 11
வயிரவன் கோயில் பங்காளிகள் ஆடிமாதம் முதல் வெள்ளிக்கிழமை ராயவரம் அருகில் இருக்கும் செங்கீரை சென்று முன்னோடிக்கருப்பர் மற்றும் அய்யனார் பெரியகருப்பர் ,சின்னக்கருப்பர் முதலிய தெய்வங்களுக்கு அபிஷேக ஆராதனைகள் செய்து வழிபாடு முடித்து அடுத்து வருகின்ற திங்கள் செவ்வாய் கிழமை பலவாங்குடியில் எழுந்தருளி அருள் பாலித்துவரும் பெரியகருப்பருக்கு சிறப்பாக அபிஷேக ஆராதனைகள் செய்து வழிபாடு இயற்றுகிறார்கள்
நாச்சியாபுரம்,நேமத்தான்பட்டி ,சொக்கலிங்கம்புதூர்,தேவகோட்டை பங்காளிகள் சிலரும் வழிபாட்டில் கலந்து கொள்கின்றனர்
Submitted By kumarappan.km.s on Mar 17, 11
ஒவ்வொரு வருடமும் பங்குனி உத்திர திருவிழாவின்போது பலவான்குடியினின்று ஆறாம் திருநாள் அன்று பால்குடம் மற்றும் காவடிகள் எடுத்துச்சென்று குன்றக்குடி முருகனுக்கு செலுத்தி வழிபாடு செய்வது வழக்கம்
Submitted By KM S KUMARAPPAN on Mar 13, 11
ஒவ்வொரு வருடமும் சித்திரை மாதம் மூன்றாம் செவ்வாய் கிழமை மற்றும் புதன் கிழமை கிராம தேவதை ஸ்ரீ செங்கமலநாயகி அம்மனுக்கு தேர் திருவிழாவும் வியாழக்கிழமை சப்தாவர்ண மண்டகப்படியும் மிக சிறப்பாக கொண்டாடப்பெறுகிறது
Submitted By kumarappan.s on Jan 16, 11
ஜய வருடம் வைகாசி மாதம் 32 ம் தேதி [14 -6 -1954 ] அன்று ஆரம்பிக்கபெற்ற வார வழிபாடு இன்றும் [திங்கட்கிழமை]தொடர்ந்து நடைபெறுகிறது.
Submitted By kumarappan.s on Jan 4, 11
அரியக்குடி-பெருமாள் சந்நிதி-வடக்கு நோக்கியிருக்கும் ஆதி சாமி வீடு.இங்கு சுடர் விட்டுப் பிரகாசிக்கும் அகல் விளக்கு.இதைப் பற்றி சில வரிகள்.
திருவேங்கடமுடையான் கோயிலை நிறுவிய சேவுகன் செட்டியார் வாரா வாரம் சனிக்கிழமை பலவாங்குடிக்கு நடந்து வந்து திருவிளக்கு பூசையில் கலந்து கொண்டிருக்கிறார்.இவர் படும் சிரமத்தை பார்த்து பலவான்குடி நகரத்தார் இந்த விளக்குகளில் ஒன்றினைக் கொடுத்து அரியக்குடியிலேயேதிரு விளக்கு வழிபாட்டினைச் செய்து கொள்ளும் படி சொல்லியிருக்கிறார்கள்
அதன்படி அவர் பெற்று வந்த அகல் விளக்கு இன்றும் அரியக்குடி பெருமாள் சந்நிதி ஆதிசாமி வீட்டில் [சீனிவாசன் வீடு]இன்றும் ஏற்றப்பெறுகின்றது.
Submitted By kumarappan.s on Dec 16, 10
நினைத்ததை நிறைவேற்றித்தரும் ஸ்ரீ குமரவிநாயகருக்கு 18 -8 -1910 ல் ராம.கு.குடும்பம் ஆலயம் அமைத்து கும்பாபிஷேகப் பெருஞ்சாந்தி செய்வித்து ,ஸ்ரீ மணிவாசகர் மன்றமும் தொடங்கி வைத்தார்கள்.இன்று நூறு ஆண்டுகளைக் கடந்து பெருமையுடன் நிற்கும் இந்த மன்றத்தைத் திருவாவடுதுறை ஆதீனத்தார் கௌரவித்து "சைவச்சுடர் நிலையம்"என்னும் பட்டம் வழங்கிஇருக்கிறார்கள்
Submitted By kumarappan.s on Dec 9, 10
நமது சமூகத்திலேயே முதன் முதலாக இளங்கலைப்பட்டம் பெற்றவர் எங்கள் ஊரைச் சார்ந்தவர் என்பதில் பெருமகிழ்வு கொள்கிறோம்.இறநிக்கொவிலை சார்ந்த திரு .சு.சோம..சோமசுந்தரம் செட்டியார் அவர்கள் திருச்சி ஜோசப் கல்லூரியில் பயின்று சென்னை சர்வகலாசாலையில் 1924 ல் BA பட்டம் பெற்றவர்கள்.
Submitted By KUMARAPPAN.S on Dec 9, 10
ஸ்ரீ முருகப்பெருமான் சூரனுடன் போரிட்டு வென்ற பின் குன்றக்குடியில் ஒய்வு எடுத்த காலை பல வானவர்கள் முருகனைத்தரிசிக்க வந்து இந்த இடத்தில் தங்கியதால் இது பலவானவர்குடி என்றாகி பின்னர் பலவான்குடி என்று மருவியது.
Submitted By Kumarappan Subramanian on Nov 21, 10
Pallathur
The beacon light of Chettiar Industrialists-Sri.A.M.Murugappa Chettiar was born in Pallathur.This family has lit many a lamps in our community with job oppurtunities. In Pallathur at today's costs ,for Rs.2-[less than a cup of roadside tea cost], consultation,treatment including dental treatment,is available at the A.M.M.charity hospital.As a community let us cherish and grow with such illustrious leaders.
Submitted By Dr.Meenakshi.A on Apr 28, 12
Thottiyathan kovil is very famous here.if you come and pray here for a child, you will get babies soon.The people of this place believe it.
Submitted By sathammai on Feb 14, 12
Solaiandavar temple is famous temple in pallathur which is kula deviam of almost all nagarathars of pallathur.

Seethalakshmi Achi College for Women is the first women college in sivagangai dist

Padaippu Veedu of Pallathur is another most important place where people from seven nagarathar township will conduct padaippu
Submitted By Lakshmanan on Jan 8, 12
Panangudi
Perianayagi Amman koil is very famous here.Limited number of chettiar families are here.For their children's first head torturing only at Panangudi.
Submitted By suba palaniappan on Jan 14, 11
Panayappatti
Nagarathar Sangam of Panayappatti actively involved in many Temple and Social activities. Sangam is also managing an Elementary school from Standard 1 to 5.
Subbiah Kovil managed by Mathur - Uraiyur Nagarathars and another Pillaiyar Kovil managed by S.M.S family. ICICI Bank and I.O.B. are functioning in Panayappatti.
Submitted By Suba Arunachalam on Nov 30, 12
One of the nagarathar villages which comes under the Melapathoor vattagai. Located in between Puddukkottai [22 Kms from puddukkottai] and Ponnamaravathy[18 Kms from ponnamaravathy].

Prominent aspect of the village is Nagara sivan temple named Meenakshi sokkanathar temple located in the center point of the village. In addition, the village also has a government hospital established in early 1930's. The land and building for the hospital has been devoted by S.M.S family and their descendants.

A government high school named S.M.M.AR.ALAMELU ARUNACHALAM HIGH SCHOOL has been functioning effectively for more than seven decades, and now, it is functioning under the control of panayapatti nagarathar sangam. The latter is established in the year 1977 and currently functioning actively with more than 130 members.
The native nagarathar of this village belongs to Maathur, Iranikovil, Illupakudi, Ilayatrankudi, surrakudi and vairavan koils.
Submitted By Karthik mani on Nov 25, 09
Historically, Panayappati is a residential subvillage of Melai panayur. Melai Panayur is a village that is mentioned in Silappathigaram (Puram panaiyan vaazhkoattam - ayyanar swami).
I took this from the book Chettinadu oorum paerum by Mr. PL. Annamalai.
Submitted By Ramanathan on Oct 8, 09
it is located in between Ponnamaravathy and Pudukkottai.
Submitted By Muthukumar on Oct 3, 09
Nagarathar Village in between Kulipirai and Nachandhupatty
Submitted By Chellathambi.Aru on Sep 24, 09
Pattamangalam
பட்டமங்கையில் பாங்காயிருந்து அங்கு அட்டமா சித்தி அருளிய அதுவும் என்று மாணிக்க வாசகரால் பாடப் பெற்ற பட்டமங்கலத்தில் இவ்வூரை சார்ந்த அ.வீர.அடைக்கப்பச் செட்டியார் தென் முக கடவுளாகிய தக்ஷிணா மூர்த்திக்கு த்னிக்கற்கோயில் அமைத்து 19 .5 .1930 ல் குடமுழுக்கு நிகழ்த்தி இருக்கிறார்கள்
Submitted By kumarappan km s on Apr 8, 17
The famous Dhakshinamoorthy Temple
(Gurusthalam) is here. Lord Shiva appears at Pattamangalam as Thekshnamurthy, to give eight kinds of power to Six Karthigai Women, those who parented Lord Muruga.
Submitted By Alamu Subbiah on Sep 27, 09
Poolankurichi
Though it is a small village it has a Higher secondary School and an Arts college.

There were more freedom fighters from this village
Submitted By M.S.V.KN.Mani (GK.Mani) on Jun 29, 11
"Chennai vazh poolankuruchi" nagarathars have established a saftey locker system in poolankuruchi. It just needs security deposit and no monthly rent , absolutely wonderful.

Government hospital is functioning well.
Submitted By G.Shanmuganathan on Sep 11, 09
1. The markable identity of Poolankurichi is Singaravelan Srinivasa Perumal Kovil built in 2001.
2. Next important identity is Kanjath Murugan Kovil (Lord Muruga) which is located on the hills and is 90 years old and powerful.
Submitted By AL.S.S.Ganapathy on Sep 6, 09
Puduvayal
PL.RM.Arunachalam Chettiar from PaanaPaena House is one of the contibutor to the construction of RajaGopuram at Saakottai - Sri Umayambigai anmman sannathi.For decades he has been conducting free eye camp at Puduvayal by inviting doctors from Madurai Arvind Eye Hospital.
Submitted By AR.PL.Lakshmanan. on Jul 21, 13
State bank of India opened its 10000th branch at Puduvayal. Recently NEW bus stand costing to Rs 25 lascs opened. All community people christian/ muslim/ hindus living together peacefully. Train connections with Mayiladuthurai railway station named Kandanur Puduvayal. Panchayath office building donated by E.M. VISWANATHAN chettiar followed by municipal park near railway station and various philonthropic activities contributed by EM Viswanathan chettiar/ E.M. Chockalingam Chettiar / E.M. Periannan Chettiar families jointly and severally.
Submitted By VR. Vinaitheerthan on Oct 22, 10
recently the three families of Pudvayal EM / PPV / ALKCT KM SP families have constructed LORD PERUMAL KOVIL Sri Ranganathar Ranganayaki Samedha with nine deities such as Haygriever/ Chakkarathalwar/ Dhanvanthri/ Alwars/ Ramar pattabhishekam/ Hanuman / Sri Ranganathar/ Thayar / Andal where Kumbabhishekam held on 22nd August 2010 with pomp and show . The temple which is a modern look and airy ventilated with granite construction. which costing to Rs 75 lacs contributed by the above three families + well wishers + relatives of the said three families . The temple is exclusively owned by the three families.
Submitted By VR. VINAITHEERTHAN on Oct 22, 10
Famous for neat layout, Modern rice mills, Nagarathar locker service unit.
Submitted By AL.PR.N.V.N.Meenakshisundaram on Dec 4, 09
Rangiem
A beautiful Murugan temple is situated amidst green pasture.The deities are very nice and abundantly gracious.Monthly Kiruthigai is celebrated grandly with abishegams and annadhanam Temple is maintained by Nagarathars.
Submitted By S.Chinnathambi on May 26, 14
Rangiem Srinivasa Perumal Kovil is famous and Powerful God.Temple is situated opposite to a large Pond.
Submitted By S.SUBBIAH on Feb 12, 11
One popular personality from Rangiem - VN CT. Chennai Kamala Theatre owner.
Submitted By Sala Lakshmanan on Dec 19, 10
Urangapuli Karuppar Koil is situated in Rangiem. Karuppar samy showers his blessings to one and all. Many visit this temple from far off places also.
Submitted By Sala Lakshmanan on Dec 19, 10
Rayavaram
valli linga sengidai karuppar padaipu veedu is the attachments to the native.
Submitted By A uma on Mar 28, 11
The first chettinad bus "kodaikanal " lovably called as kodaikan by aachi's of those days, servicing people to cover Rayavaram and near by kadiappati
Submitted By A uma on Mar 28, 11
Sakkanthy
Sembanoor
Sevvoor
Following is the website which says huge about sevoor sonaiyan padaippu

www.sonaiyan.com
Submitted By chockalingam Rajendran on May 23, 12
Shanmuganathapuram(Aaravayal)
our entire village has covered with Rain Water Harvest System by the year 2015. Now the ground water level is improving and ph level also improving (ph level means acidic level)
Submitted By somasundaram. o on Jun 4, 16
the village is relatively young, as good as a hundred and fifty years old. it was formed from the land got from Kunnakkudi adhinam on the condition that it would be named after Lord
shanmuanathan, the idol of Kunnakkudi Temple built on the rock.
Most of the chettiars in early time had bussiness in Malysia rather than Burma as in other places. major population are from Mathoor Koil and Ilayathankudi koil.
Submitted By rm shanmugam chettiar, shanmuganathapuram, on Oct 15, 11
From P CT L Family, one Achi named SIGAPPI ACHI lived upto 105 years and donated her eyes. She born 1899 and died 2003. She celeberated her 100th KANAGABISHEHAM with her morethan 100 of sons, daughters, son & Dauturs-in-law. grand & grand grand childres
Submitted By L RM Ramasamy on Nov 24, 10
Nagara sivan koil is maintained by Nagarathars. Swami - Sri Somasundareswarar, Ambal - Meenakshiammai,

Indian Overseas Bank is here with Locker Facility,
Submitted By M.Thirunavukkarasu on Jan 1, 10
Website for Aaravayal Nagarathar www.aaravayalnagarathar.com
Submitted By SOMASUNDARAM.O on Sep 10, 09
Sholapuram
Siravayal
Sirukoodal Patti
The house in which Kaviyarasu Kannadasan was born is maintained as a Memorial and people visit this house to pay honours to Kaviyarasu.
Submitted By K Muthukaruppan on Jul 25, 12
AL. Srinivasan, movie producer and brother of Kannadasan, is a native of Sirukudalpatti. He had his own place for taking movies.
Submitted By Palaniappa Chokkalingam on Sep 5, 10
Kaviyarasu Kannadasan (poet, novelist, Lyricist, politician, editor and film producer) was born here.
Submitted By Muru. Periyakaruppan on Sep 3, 09
Siruvayal (Oyyakundan)
The History Of ponnalaghi Amman says that She lighten the lamp with water. She is the most powerful god in the surroundings
Submitted By K.Kannan on Apr 28, 15
Location : 6 Kms from Karaikudi.
3 Kms from Kundrakudi

The famous Ponnalagi Amman is beleived to be the KAAVAL THEIVAM for O. Siruvayal.

Eminent Personalities:

Mr. L.Krishnan - Ex Chairman, Bank of Madura Ltd,
Submitted By A. CT. RAVI on Jan 19, 12
Thanichaoorani
Thenipatti
Ulagampatti
V. Lakshmipuram(Virachilai)
Valayapatti
Important Festivals at Valayapatti

1. "Agni Kavadi" during "Panguni Uthiram" at Malayandi Kovil by Mathur Kovil Nagarathars
2. "Sooran Thiruvizha" during the tamil month of Aippasi at Malayandi Kovil by Pillayar Patti Kovil Nagarathars
3. "Thaipoosam" at Malayandi Kovil by Vairavan Kovil Nagarthars
Submitted By Ramaswamy Annamalai on Jan 23, 16
Malaiaandi (Vinayagar) Temple is a very famous one. We can see both old Malaiaandi and New Malaiaandi temples separated by a wall. In the new Malaiaandi temple, you could also find a Sunai Theetham (water stream under a rock.
Submitted By Sethuraman on Jan 5, 15
Veguppatti
Most recent, significant addition to the village being "Viswarooba Anjaneyar" standing 21 feet tall.
Submitted By Ramaswamy Annamalai on Jan 23, 16
This ancient nagarathar village is situated at about 2 k.m. east from Ponnamaravathi.

Sri Kalyana Venkateswara Swamy Temple is newly built as per the forecast of Sri Paramachariar of Sanakara matam Kanchipuram.
The idols are specially made for this temple by the TTD Thirumala, Thiruppati, and Vaikunta Dwara Prakaram is a rare one next to Tiruppati prevailing here.
His holiness Sri Sri Thridandi Chinna Jeeyar swamigal has sung the Mangalasasanam at this temple on the day of Kumbabishakam i.e., on 8.2.2009.
Submitted By An.Muthu palaniappan on Feb 17, 11
Kalyana Venkateswarar temple has been newly constructed in 2008 in similar orientation of Thirupathi Venkateswara temple.
Submitted By PL.Karthik on Sep 17, 09
Venthanpatti
Here in Chockalingeswarar Temple, Nandhi is called Nei Nandheeswarar (Nandhi coated with ghee). The ghee offered by the devotees, is smeared on the statue of Nandhi daily. The ghee after abishegam, is collected and stored in a well of 6 feet depth called Neikkinaru (well of ghee) located in the easanya moolai of the temple. Neither single ant nor a fly could be seen. It is a wonder which speaks volumes of the grace of Lord Shiva.
Submitted By Subbiah Somasundaram on Sep 3, 09
Vetriyur
Its Famous at Adi Pooja for Every Year.
Submitted By Dheivanai on Oct 8, 13
It is believed from History that Marudhu Pandiya Raja won the battle at this place against other Kings. Therefore the name of the place. The greatness of this village is due to the presence of the great Vaishnavi Sree Annapoorani Amman Temple and the topmost Vaishnava's - Lord Shiva and Goddess Parvathi Temple. Alavakkottai chettiar families visit Sree Annapoorani temple being their Kula theivam as well.
Vetriyur had mud road to Devakkottai and in the recent years the Government has Moffusill buses running between various towns and Devakottai via VETRIYUR. This village is near to Kallal, Kaalayar Kovil and Natarajapuram.
Shanmugam Chettiar - Structural Engineer was the first family who came to United States in 1960 from Vetriyur.
Submitted By Venkataraman Thiagarajan on Mar 31, 11
Virachilai
Viramathi
Viramathi is dominated by Ilayathangudi and Vairavankoil nagarathars. It has a Vinayagar temple
Submitted By Elakkuvan PL on Aug 16, 15